almost sold out / something we Africans got #2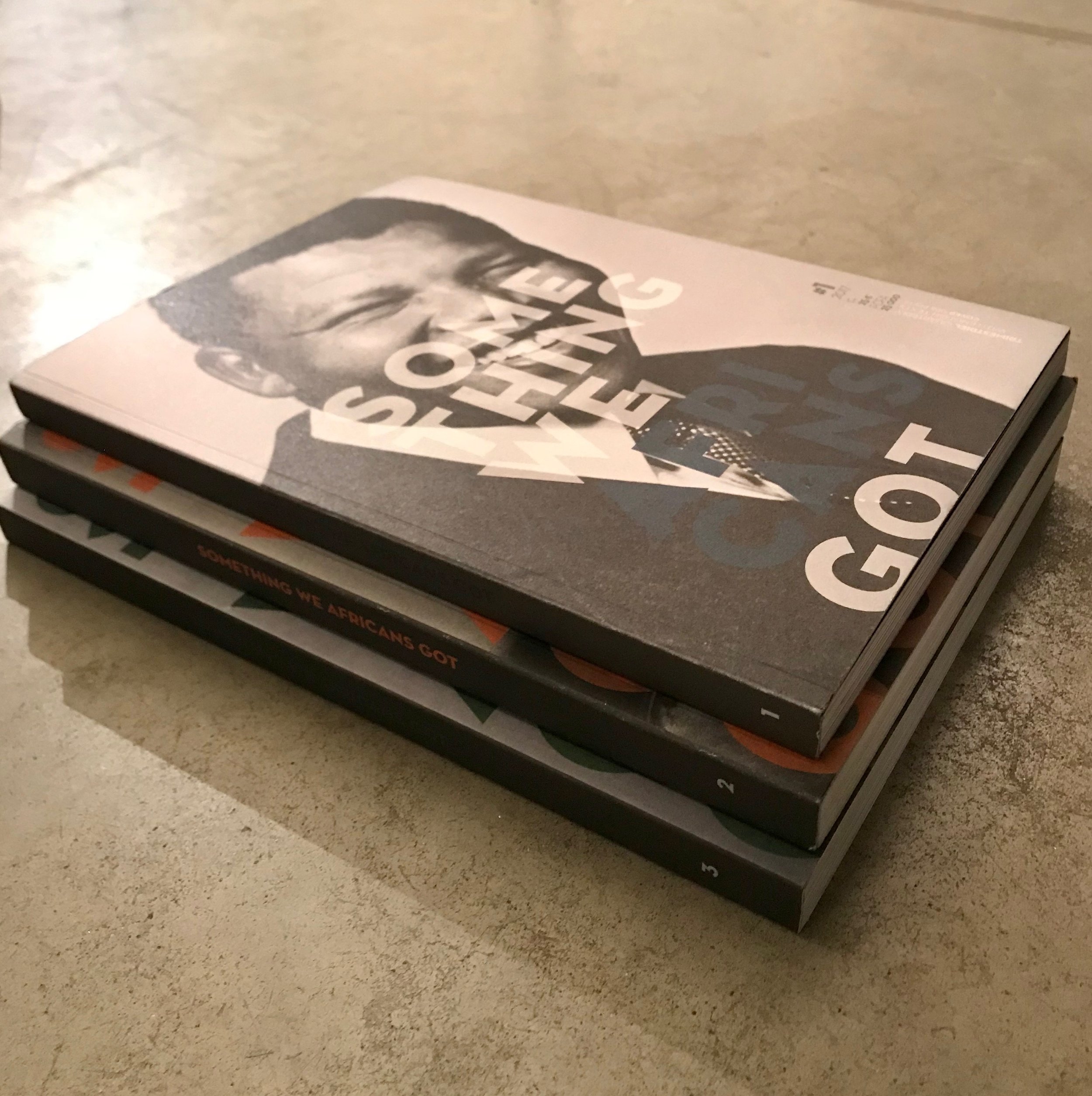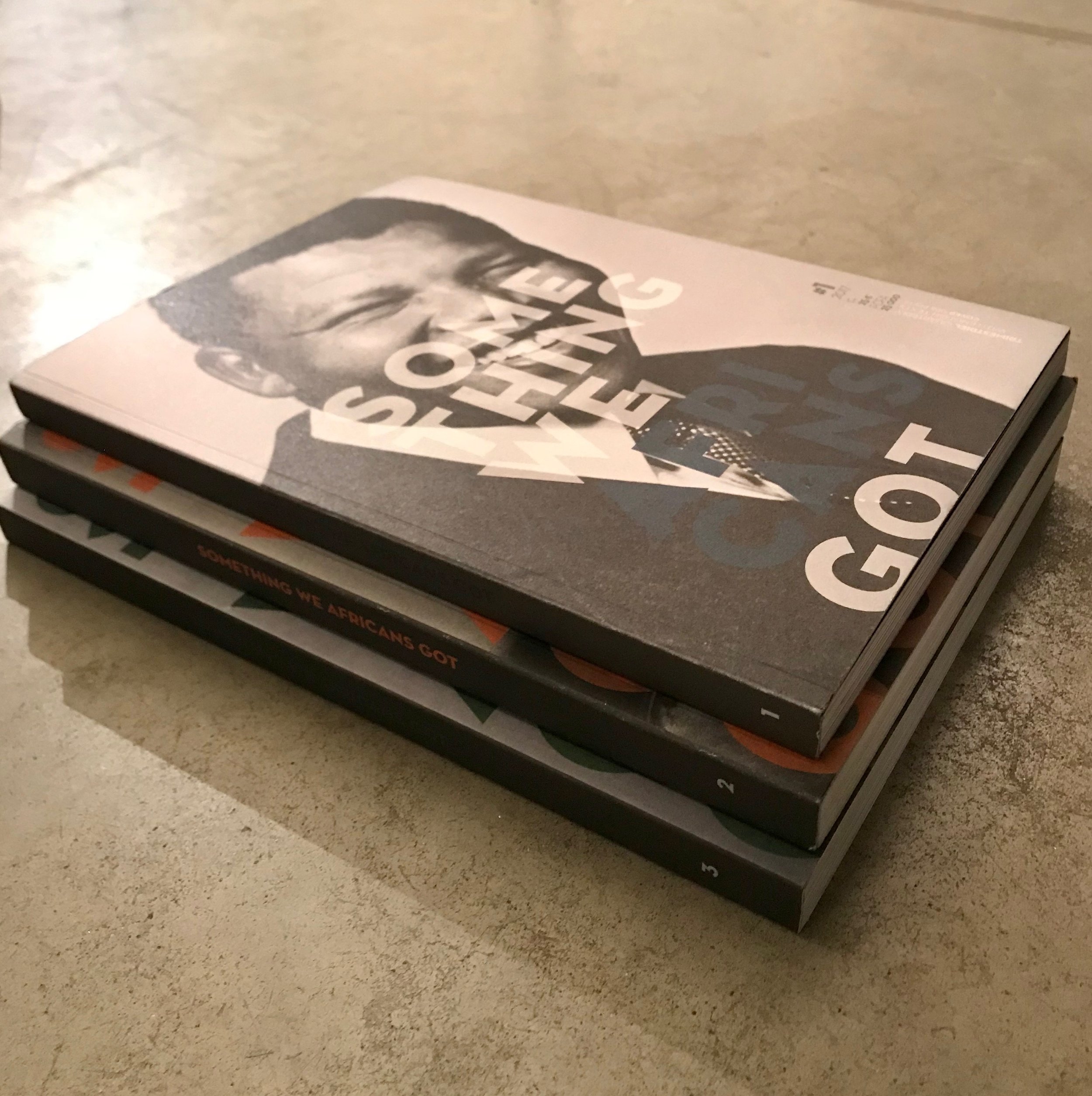 almost sold out / something we Africans got #2
Cinema
1/54
Theater
Focus on Côte d'Ivoire
Cultural links with Colombia
French and English texts
Contemporary art. 1:54 -
Jareh Das / 1:54 – How an African Art Fair defied odds and made its mark
Princeton art historian Chika Okeke-Agulu, once wrote, "Folks can't seem to come to terms with the fact that African artists have now taken and secured their seat at the dinner table, invited or not!"
Now in its fifth year in London, with an inaugural 2015 edition in New York and a soon-to-be established Marrakech fair set for 2018, 1:54 Contemporary African Art Fair coinciding during Frieze Week, one of the world's leading contemporary art fairs, defied its critics by providing an engaging and exciting platform for contemporary art from the African continent and its diaspora. Particularly central to its ethos is emphasizing the diversity of African perspectives, which is emblematic in the fair title 1:54, or rather, 1 continent with 54 vastly different countries made up a myriad of peoples, cultures, in fact in all of its pluralisms. 1:54, founded by Touria El Glaoui, has been instrumental in shifting the focus from a handful of artists (El Anatsui, Malick Sidibé and Abdoulaye Konaté come to mind here) Westerners might be able to name as 'African' artists. With the fair and a formidable team assembled by El Glaoui, galleries, curators, artists, art centers, and museums both from Africa and working on Africa-related projects come together in these international cities to showcase work by emerging and established artists thus introducing them to newcomers and professionals alike. The London fair originated and is still located at London's grandiose Somerset House. It was established to create opportunities for contemporary African art and to readdress the invisibility of artists in other established art fairs who show very little artworks by artists from the continent and of African descent. In the last decade, demand for modern and contemporary African art began to enter the mainstream market with auction houses including Bonhams and Christie's establishing specialist departments in this area. But aside from this, wealthy countries including South Africa, Nigeria and Angola, and thriving diaspora communities in London, New York and Paris as prominent examples has meant that local and diasporic collectors have helped in this boom. In New York, the fair takes place at Pioneer Works, Red Hook's community arts incubator and is a more intimate affair than the London iteration. 16 exhibitors took part in 2015 including Afronova (Johannesburg), Art Twenty One (Lagos) Galerie Cécile Fakhoury (Abidjan), Mariane Ibrahim Gallery (Seattle) and London regulars Magnin-A (Paris) and Jack Bell Gallery (London). In 2017 this increased to 20 galleries but aside from...
from the print version, original text has 997 words
Théâtres -
Sylvie Chalaye / A short history of francophone Afro-contemporary theatre
"The miracle isn't walking on water, but rather on land."
(Kossi Efoui, Io (tragédie), Le bruit des autres, 2006)
In a half century, African dramaturgy has shed its skin many times. These changes were necessary in order to tear off colonial fetters and to reinvent itself far from the original theatrical forms inherited from classical tradition. How do you rebuild and invent something new with the words and forms of another? This is the amazing feat that African playwrights have achieved in the past fifty years. They took the dramatic instruments inherited from colonial history and begun to play them differently, like the cotton-picker with his violin sitting in a plantation summoning eerie tunes from his instrument as he carved out an improbable territory within a dominated land, the territory of rhythm that had yet to be felt, to be heard: the rhythm of jazz. These inventive and innovative territories are the expression of African theatre; expressions that have carved out their own niche in the theatrical landscape of contemporary creation to reach out to the Other and share a different outlook on the world. The political enthusiasm of the 1960's The first manifestations of an African theatrical appeared during the interwar period, at the peak of the colonial empire and its valorization—carried out by Africa's elites who represented the success of the civilizing mission. It obeyed the dramatic canons inherited from major Western forms. Trained at the William Ponty École Normale, the students diligently worked on their dramatic writings under the impetus of Charles Béart. Germain Coffi Gadeau, François-Joseph Amon d'Aby, and Bernard Dadié were the first playwrights of francophone African literature. With the Independences, these young playwrights began to explore themes other than those imposed by a colonial education, themes that upheld a progressive ideology in the face of a paralyzing tradition. They threw themselves into a theatre of negritude that was resolutely pan-African and defended 'Negro poetics'. During the first decade of the Independences, a certain form of theatre flowered, one filled with tragic heroes, resistance, martyrs such as Lumumba, unyielding humans such as the King Christopher, leaders such as Chaka Zoulou, noble souls such as Albouri, others who were brave and stubborn like Béhanzin. These imposing historical sagas were created to galvanize the black population around pan-African historical figures worthy of admiration; but also to create an African history of resistance against colonization. The Congolese Guy Menga went back to the mythical pre-colonial period in La Marmite de Koka Mbala, the Malian Seydou Badian paid homage to the Zulu chief in La Mort de Chaka, Jean Pliya narrated the story of how Dahomé's resistance was led by King Béhanzin in Kondo le Requin, and the Senegalese Sheik Aliou Ndao wrote about the last Djolof sovereign in L'Exil d'Albouri. The Ivorian Bernard Dadié chose to highlight a heroine, Kimpa Vita, in Béatrice du Congo, and also expressed gratitude for the Haitian revolution in Îles de tempête. Dramatic forms were not called into question. The playwrights were inspired by Shakespeare, Racine, and Corneille… They manipulated the tragic and epic forms; but the dramatic construction remained tied to the Western model and tragic tensions recalled those of Ancient Greek theatre. Disenchantment in the 1970's Ten years after the Independences, enthusiasm was replaced by disenchantment with the rise of violence and dictatorships that had swept across the continent. Political satire and comedy of manners were ...
from the print version, original text has 4197 words
Sylvie Chalaye / Petite histoire des théâtres francophones afro-contemporains
« Le miracle n'est pas de marcher sur l'eau, mais sur la terre »
(Kossi Efoui, Io (tragédie), Le bruit des autres, 2006)
En un demi-siècle, les dramaturgies africaines ont subi plusieurs mues successives, les mues nécessaires pour s'arracher au carcan de la colonisation et se réinventer loin du modèle originel des formes dramatiques héritées du théâtre classique. Comment se reconstruire et inventer du nouveau avec les mots et les formes de l'autre ? C'est ce tour de force auquel sont parvenus en cinquante ans les dramaturges africains. En fait, il s'est agi de faire sonner autrement les instruments dramatiques hérités de l'histoire coloniale, un peu comme le violoneux de la plantation faisait résonner son instrument d'un son inouï, se taillant un territoire improbable en terre dominée, le territoire d'un rythme encore non ressenti, non retenti : celui du jazz. Territoires d'invention et d'innovation, les expressions dramatiques africaines ont découpé une boutonnière dans le paysage théâtral de la création contemporaine pour s'ouvrir à l'altérité et partager un autre regard sur le monde. L'enthousiasme politique des années 60 Dans l'entre-deux-guerres, au plus fort de l'empire colonial et de son entreprise de valorisation par les élites africaines qui représentaient alors la réussite de l'action civilisatrice, naissent les premières formes d'expression théâtrale africaine selon les canons dramatiques d'un théâtre hérité des grandes formes occidentales. Formés à l'École normale William Ponty, où sous l'impulsion de Charles Béart les élèves pratiquent assidument l'expression dramatique, Germain Coffi Gadeau, François-Joseph Amon d'Aby et Bernard Dadié seront les premiers dramaturges de la littérature africaine francophone. Avec les Indépendances, ces jeunes dramaturges commencent pourtant par s'émanciper des thèmes imposés par l'éducation coloniale qui visaient à défendre l'idéologie du progrès face à une tradition sclérosante. Ils se lancent dans un théâtre de la négritude résolument panafricain et défendent une « poétique nègre ». La première décennie des Indépendances voit fleurir un théâtre de héros tragiques, de résistance, martyrs comme Lumumba, inflexibles comme le roi Christophe, meneurs d'hommes comme Chaka Zoulou, âmes nobles comme Albouri, courageux et entêtés comme Béhanzin. Ces grandes fresques historiques ont pour enjeu de galvaniser le peuple noir autour de figures historiques panafricaines dignes d'admiration, mais aussi de construire une histoire africaine de la résistance à la colonisation. Le Congolais Guy Menga remonte aux temps mythiques précoloniaux dans La Marmite de Koka Mbala, le Malien Seydou Badian rend hommage au chef zoulou dans La Mort de Chaka, Jean Pliya raconte l'histoire de la résistance dahoméenne autour de Béhanzin dans Kondo le Requin, et le Sénégalais Cheik Aliou Ndao s'intéresse au dernier souverain du Djolof avec L'Exil d'Albouri. L'Ivoirien Bernard Dadié choisit de valoriser une héroïne, Kimpa Vita, dans Béatrice du Congo, et rend également grâce à la révolution haïtienne avec Îles de tempête. Les formes dramatiques ne sont pas remises en cause, les dramaturges s'inspirant de...
from the print version, original text has 4156 words
Côte d'Ivoire. contemporary art -
Julie Diabira / Abidjan, cité des possibles imaginaires
Été 2013, un article est publié dans Art Press : « Abidjan-chantiers, topographie d'une scène transafricaine ». Dans ce texte richement documenté, le critique d'art Franck Hermann Ekra traduit le défi à relever. Sur un ton percussif, il précise les grandes lignes du changement qui s'opère. La geste ivoirienne qu'il dépeint apparaît comme un socle sur lequel la jeune génération d'artistes peut s'appuyer. Son article, alors emprunt d'optimisme, laisse imaginer qu'elle s'étendra et débordera au gré de ses pulsations libres. C'est un programme d'avenir : Abidjan, « le hub de l'art qui vient ». Aujourd'hui, ces promesses de projets pour une scène artistique abidjanaise solide et pérenne ont quatre ans. Interstices lagunaires Sur les bords de la lagune Ébrié, en pleine saison des pluies. Le ciel se charge d'un gris dense, la ville est éclairée par endroits, d'autres restent dans l'ombre brumeuse. Au même moment, la 57e édition de la Biennale de Venise accueille le pavillon ivoirien pour la seconde fois. Yacouba Konaté, directeur de La Rotonde des Arts et critique d'art, a réuni « les meilleurs que le pays compte », déclare-t-il dans Fraternité Matin le 28 avril 2017 : Jems Koko Bi, Ouattara Watts, Joachim K. Silué, Joana Choumali et l'artiste italien Raimondo Galeano. La Côte d'Ivoire est en représentation internationale. Une initiative réjouissante qui peine toutefois à générer du sens et surtout les empreintes de ce qu'elle manifeste. On peut attester d'un acte de présence, sans aucun doute, mais à quoi renvoie-t-il concrètement ici ? La constitution d'une scène artistique éphémère pour la grand-messe de l'art contemporain donne-t-elle l'impulsion à des projets prospectifs et réalistes dans le pays, tout du moins à Abidjan ? Approcher l'art contemporain à Abidjan revient à s'engouffrer dans l'un des quatre sanctuaires de la création artistique de la capitale ivoirienne : La Rotonde des Arts, la galerie LouiSimone Guirandou, la Fondation Donwahi et la galerie Cécile Fakhoury. On y entend les murmures et y découvre le flottement des œuvres sur le blanc lisse qu'accompagnent des informations sur le sujet d'observation. Des dispositifs tenant à des codes éclairés par des expériences exogènes. L'aubaine, c'est que ....
from the print version, original text has 2947 words
Colombia. contemporary art -
Raquel Van Haver. Shrine of a deity. Embodiment of exchange and paradox Lagos, collage and mixed media work
The project originated from the question how I, as a Dutch Colombian, artist would see Lagos, Nigeria, for the first time. This was the starting point of my research during my residency at the AAF, beginning of 2017. The residency gave me the opportunity to start my research about the structure of Lagos , where I could submerge myself into the structure of the city, the culture, the subgroups and infrastructure. To understand the city and its structure you have to define the people, the culture, the habits, norms and values, the history and the language etc. As I'm used to explore city's and their inhabitants, I always start to collect stories and images related to the residents. During my stay in Lagos I immediately...
from the print version, original text has 914 words
Colombia. music -
Lucas Silva / Introduction to Colombian Afro sounds
PSYCHEDELIC BARRANQUILLA The 1970s remain one of, if not the most defining global decade of the modern era. Social injustice was stifled, liberation movements triumphed, economic alliances battled, old orders were no longer left unchallenged and the rich cultures of the world experienced cross-pollination. Latin America, and especially Colombia, was certainly not immune from the sweeping new winds of change. The arrival of the modern age shook the foundations of a semi-feudal system deeply entrenched into Colombian society by colonialism and perpetuated by its remnants. As the country coped with a changing system, the sense of empowerment blanketing transatlantic nations, particularly those with a deep connection to Africa, gave rise to a cultural awakening, translating into an era of enlightened musical innovation. Colombian music thrived and entered its golden age. In particular, Barranquilla, the country's coastal gateway, stood as a Mecca for experimental music and the new musical movements that changed the country's artistic landscape forever and continue to have a global impact today. The styles of Cumbia, Vallenato, Porro, Champeta, Black and Coastal rhythms allied with the frenzy of Colombia's crazy and unpredictable Caribbean city. At the heart of this cultural revolution was the Picós (pick-up trucks), craft sound systems of the Caribbean coast; roaming street clubs dedicated to mobilizing the rawest, funkiest and most danceable music of Africa, Haiti and the rest of the transatlantic black world. While the 1950s and 1960s witnessed the pinnacle of folklore music—the days of the great orchestras of Lucho Bermudez and Pacho Galan, the new 1970s movement was born out of powerfully connected African roots. Innovative musicians backed by open minded producers were keen to knock down the musical barriers of the old days and breathe new life into the flowing arteries of Colombian music. Legendary musicians, Picoteros (pick-up DJs) and extraordinary music producers are now protagonists of a bygone time—the golden age of the vinyl record. Records labels flourished as prosperous entities, publishing music at a phonetic pace. They included Discos Tropical, Fuentes, Felito Records, INS, Codiscos, Machuca and many more who governed the psychedelic and coastal music scene in Colombia. Their reverence has reached cult proportions for collectors and music lovers alike worldwide. ROOTS EVOLUTION From folk and traditional roots evolved something far less conventional. The songs were not only humorous and lively; they mixed languages, mingling African, Spanish and English dialects as well as rhythms from a multitude of origins. The quest to return to roots opened pathways to new cultures never explored before. Resistance, protest and controversy inevitably accompanied these vast transformations, but time has all but vindicated the pioneers of this vision. Musicians like the outstanding guitarist, Abelardo Carbono, his bass-playing brother, Yafeth, Julian Angulo, Pedro and Ramiro Beltran, Michi Sarmiento, Dolcey Gutierrez Orchestra, Anibal Velásquez, Wganda Kenya and a great deal of more obscure bands over the course of 15 years recorded the most eminent music in the history of Colombia. One should not underestimate the challenges faced by a generation of musicians hell-bent on reinventing themselves and breaking ties with the folk musicians who preceded them. By prospering, they not only reinvented Colombian tradition but reached the zenith of musical creativity. These tectonic cultural shifts of the 1970s have been disregarded for over 20 years. Colombians, too, have collectively turned a blind eye. Only today is a concerted, successful effort being made to rediscover such a lush era through compilations like the one you are holding. After years of darkness and very little written about this fascinating story, it has only reached listeners in contemporary Europe, before Colombia. Perhaps it has simply been one of the best kept secrets of Colombian popular culture in the 20th century. THE PAN-AFRICAN COLOMBIAN DISCO By the early 1970s, African music began to arrive to Cartagena and Barranquilla, brought by travelers, aviators, sailors and all those who worked in the sea-faring industries of the two major port cities. Barranquilla and Cartagena received a heavy traffic of cargo ships from around the world, allowing African records to penetrate the private collections culturally conscious of vibrant urban areas. Cartagena basked in its role as ...
from the print version, original text has 3681 words